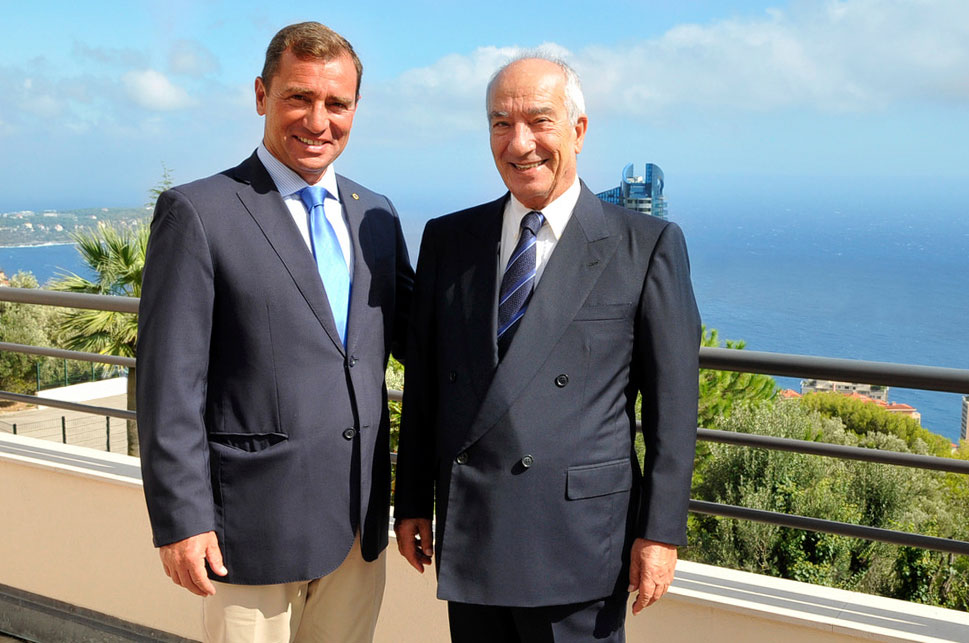 Côte d'Azur Invest has a substantial network of investors and unique expertise resulting from more than 30 years of experience in real estate and its financing, many years as managing director of renowned banks, and belonging to a network of powerful international business leaders.
Côte d'Azur Invest (formerly Soprodim France), was created in 2017 by Salvatore Charles to meet the needs of clients in Europe in terms of real estate transactions, as an extension of the activities of Soprodim S.A.M. Monegasque real estate development and promotion company founded by Luigi and Salvatore Charles in 1980, sold in 2019.
The family Sirna offer you more than 70 years of cumulative experience in all aspects of property development and real estate investment in particular on the French Riviera. For decades, Luigi has invested in equity in real estate projects he studies from Monaco to Menton, and manages construction operations and / or coordinates sales. The Berkeley, The Floreal, The Laetitia, The Giorgione, Cap Au sud, The Golf, The Cypresses, etc. there are hundreds of homes that bear its mark.
Salvatore Charles graduated with a Master's degree in Business Law from Paris 2 Panthéon-Assas University and began his banking career in the real estate development finance department on the Côte d'Azur within Swiss Bank Corporation (SBC which became UBS ).
After taking part in the SBC Management Training Program in New York, he helped set up its finance department for industrial and mining projects. He then obtains a Master of Business Administration from the prestigious INSEAD, MBA ranked many times number 1 worldwide by the Financial Times, and joins the department of commercial banking and wealth management of Banque Paribas.
He installs in Monaco two leaders of wealth management, first German, then Lebanese, Dresdner Bank and Bank Audi, and manages their subsidiary in the function of Member of the Board of Directors and Chief Executive Officer (CEO). The common point that he retains from all the above-mentioned institutions is their anchoring on the quality of the advice rather than on the sale of products.
Over the course of his career, Salvatore Charles has expanded his knowledge of the Côte d'Azur market by financing acquisitions made by clients in all segments of the residential real estate market, from studios to prestigious properties, and by contributing to the technical and financial setting up of real estate development operations and / or their marketing around the Principality of Monaco.
Its atypical profile seduces a demanding clientele looking for a professional and trustworthy interlocutor.